Are you celebrating a big win this Thanksgiving? Did the game strategy pay off? Were extra points scored and fumbles avoided? Was there enough man coverage – or was the day filled with too much rushing and interference? Any hopes for a fourth down conversion? How many Hail Mary's were thrown out before the two-minute warning was given? Were you sitting on the sideline at kickoff – or on the playing field waiting for the handoff? And now the real question - was the game this year played out while sitting on the couch in front of the TV or while trying to make forward progress in the kitchen?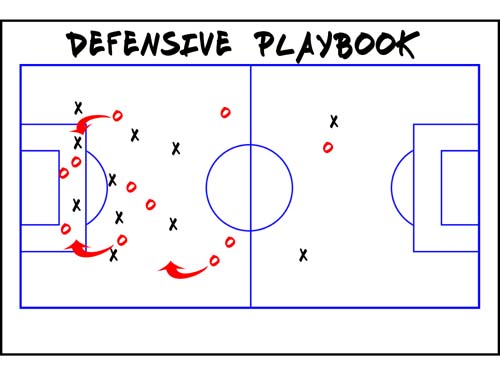 If you answered the kitchen - was it you that prepared the turkey? Or did you handoff that task to a family member while your goal was to tackle a delish dish off Pinterest? We were at one of those 24-hour emergency clinics and guess what we learned? Personnel told us that the number one crises they see this week is foot injuries. The cooks who actually drop the Thanksgiving turkey on one or both their feet while attempting to take the bird out of the oven. Fumble! Yellow flag down. We hope you remained in full possession of your turkey this year.
It seems as though the kickoff for the holiday season just flew by this year. Right? Did you make it through Thanksgiving dinner without the need of a referee? Or did your family just run out the clock choking down that turkey and stuffing. We find we prefer a neutral zone just on that topic of cell phone usage at the Thanksgiving table alone! It's the older verses younger generation on that one. You guess which group is on the sidelines there.
So even if the game strategy payed off and you ended the day victorious, there are no doubt some losses too. You might have woken up this Black Friday – not feeling all that great! Sore leg muscles from standing all day cooking and cleaning (believe it or not, sitting all afternoon can leave your legs feeling a bit cramped, too.) Dehydrated from all the salty foods, or perhaps a few too many beers downed while cheering on your team. Your skin might be feeling blitzed from all that dishwashing and standing over the stove top. Even your pots and pans suffered a hit, right? Time to huddle up and come up with a few refreshing (naturally) ideas to get you back in the game.
1. First down! Here's a DIY hand moisturizer to help your hands recover from spending the day washing dishes.
This moisturizer combines the soothing properties of Aloe Vera with the nourishing properties of Sweet Almond, Coconut & Vitamin E oils.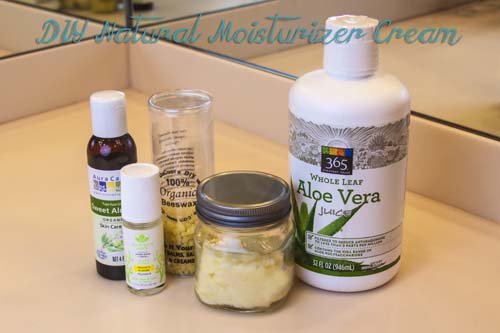 Ingredients:
1/4 c of Aloe Vera juice
1/8 c of beeswax
1/4 c of Sweet almond oil
2 T Coconut oil
1/2 t Vitamin E oil
6 drops Sweet orange essential oil
2 drops Lemon essential oil
Sterilize a jar with boiling water & set aside.
Put a large saucepan of water onto boil. In a glass container mix the bee's wax, coconut & sweet almond oil & put the container in the boiling water (like a double boiler) stirring until the wax has completely melted. In another glass container, warm the Aloe Vera the same way in another pan of boiling water.
Once your wax has melted into the oils take both jars out of the water. Gently pour your heated Aloe Vera juice into your melted wax & oil mix & stir to combine. Stir slowly as it starts to cool. With a whisk, vigorously whip the mixture until the cream comes together & there is no separation of oils & liquids.
When the cream is lukewarm, add your essential oils & vitamin E oil & keep stirring until completely cool. Pour into the sterilized jar. We recommend storing in refrigerator. Note: The original recipe called for more Aloe Vera – but we decided to cut it back. Even so, you might notice a separation after the cream has set.
2. Interception! Standing on your feet (or sitting on the couch) all day can leave you with leg cramps. Massage them away with clove oil.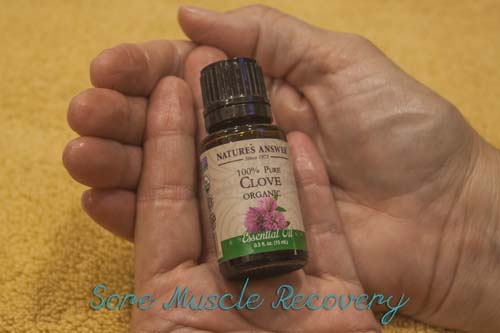 Clove oil has anti-inflammatory properties that help reduce inflammation and swelling. Clove oil also alleviates pain.
1. Warm the clove oil.
2. Rub it on the affected leg areas.
3. Massage the area for about five minutes using strong strokes.
4. Repeat the process if legs still ache.
3. Interference! Your face can pick up oils and dirt from standing over the stove. Here's a detoxing face mask to clear the way.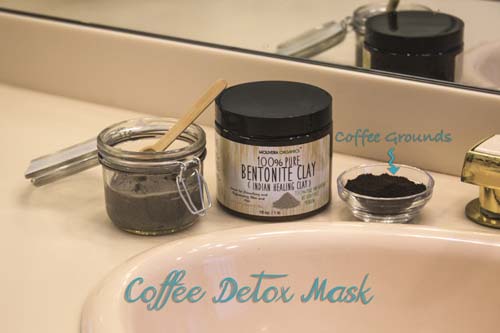 The deep-cleansing, toxin-absorbing properties of the clay, the anti-inflammatory and exfoliating properties of the coffee grounds, and the pH-balancing effects of the apple cider vinegar work to give your face a deep clean.
Coffee Mud Mask
Use a wooden spoon, combine:
2 T. Cosmetic grade clay (like kaolin or bentonite)
1 t. Dry coffee grounds.
1 ½ t. Apple cider vinegar
Mix until the ingredients combine into a paste.
Spread the paste all over your face (avoid lips and eyes) using your fingers and let dry, Rinse with warm water.
Store in a sterilized air tight glass container.
4. Rushing! Feeling exhausted from the big day? Let our Maca Apple Energy Tea help get you back in the game.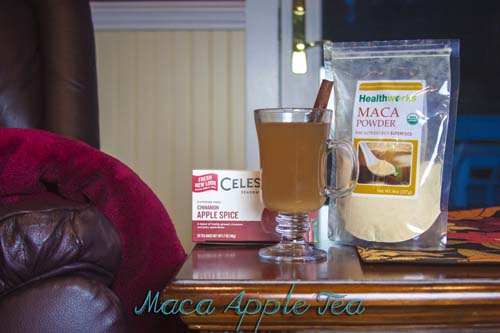 Maca has been called the "Peruvian ginseng" because it helps increase your energy level.
Ingredients:
4 C water
2 Cinnamon sticks
2 Apple Cinnamon tea bags
1 T Maca powder (available at Health Food Store)
1 T Fresh lemon juice (1/2 lemon)
¼ C Fresh orange juice (1 large orange)
2 t. Apple Cider Vinegar
1 T. Vanilla extract
1. Bring water to a boil in medium saucepan. Boil for 1 minute and then remove from heat and add cinnamon and tea bags. Steep 5 minutes. Remove tea bag and cinnamon. Whisk in maca powder and rest of the ingredients. Serve hot. You can keep leftover cider in fridge for up to two days.
5.Touchdown!! Time to hydrate! Our "Summer Games" post will help you score some much-needed hydration.
6. Blitz! - Those pots and pans took a hard hit. Let our Citra Solv Dish Detergent do the heavy lifting.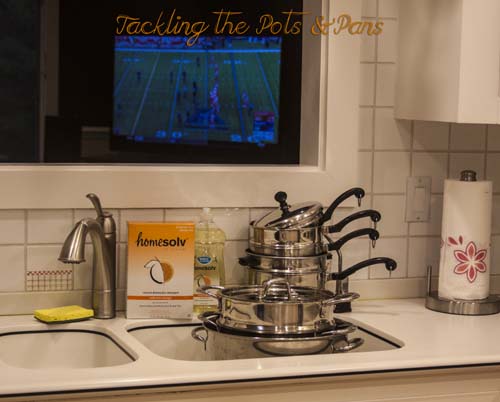 For a baked-on, tough to clean baking pan or skillet, sprinkle a little Home Solv Automatic Dishwasher Detergent directly onto the item. Add a little hot water, and let soak a few minutes. Wash as usual; the dish detergent will give it an extra boost, as well as act as a mild abrasive. For more helpful, natural cleaning solutions visit our website: Citra Solv
Maybe you didn't make all the forward progress you would have liked this past Thanksgiving. That's okay. Don't be too quick to sack yourself. There's always those Holiday and New Year's goals to be met! And if those dinner conversations didn't fall into the neutral zone, there's still time to pass interference before then. Never throwaway the opportunity to kickoff tackling your holiday to-do list. Just take it one day at a time and find your safety zone. Until then, from all of us at Citra Solv, we wish you all the best as you strive for your holiday goal line!