Called by many "the best air fresheners ever," Air Scense, from the makers of Citra Solv, is made from the finest essential oils and plant extracts. Packaged in a 7-ounce, non-aerosol, pump-spray aluminum bottles that looks "right at home" on just about any shelf, counter, etc. Available in 4 aromatherapeutic, fresh scents: Orange, Vanilla, Lavender and Lime. A few spritzes of Air Scense is all you need to freshen up the air without adding harmful phthalates – and with up to 3000 sprays each, one bottle will last a really long time!
---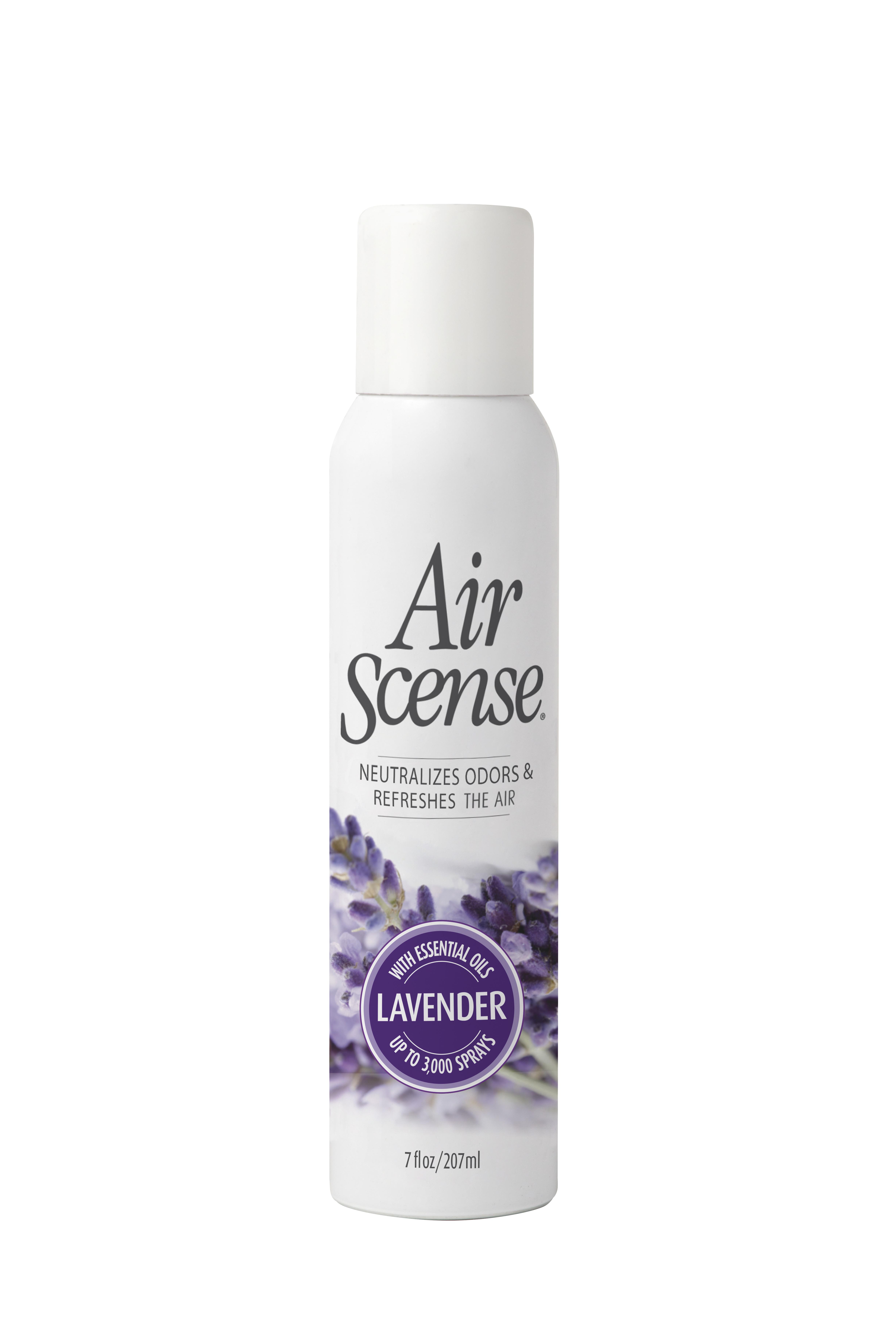 Lavender Air Scense - 7 fl. Oz.
Surround your senses with the vast purple fields of Provence with a lavender scented air freshener by Air Scense. Old world style marries a new fragrance sure to help you relax while relieving your stress and tension as you mist.

---
Orange Air Scense - 7 fl. Oz.
Take that Florida vacation minus the plane ticket with the aura of an orange scented air freshener by Air Scense. One whiff will transport you to those Florida orange groves. Envelop your senses with citrus effusions reminiscent of warm summer nights from the natural essential oils.

---
Lime Air Scense - 7 fl. Oz.
The Caribbean couldn't get any closer than with just one spritz of a lime air freshener by Air Scense. Envision yourself plucking fresh limes off Caribbean trees as you stroll off into the sunset. Awaken your spirit and refresh your dwelling place with the naturally refreshing scent of lime.

---
Vanilla Air Scense - 7 fl. Oz.
Celebrate your birthday every day of the year with a vanilla scented air freshener by Air Scense wafting through your home. Like a cake baking in your oven, you will swoon over the inviting vanilla scent. Revive your senses and invigorate your living quarters with each spray and feel comfort in knowing you are using a plant derived air freshener.

---
Please consider sharing your story about your experience when using our products. Check out other customer stories on our Testimonials page. If we post your story, we will send you a gift as our way of saying thank you.